Biography
Edit
Shrimpy

A Shrimpy. No not Just any THE ORIGINAL!

Gender

male

Age

32

Color

Grey

Stripe

Blue

Dots

None

Likes

All Good Shrimpies,Shrimpia

Dark Shrimpy (True Hatred),Shrimpia Burial.

No information
Shrimpy was a Crayfish. He was born in Louisiana and was washed out to sea. He couldn't breathe salt water, but he found a DNA changing machine and Became a
Shrimp
.
Shrimpy VS Dark Shrimpy: Battle for Shrimpia Stadium!
Edit
Shrimpy was the best shrimp until one day, an unusual shrimp caught his eye. The shrimp was Grey and looked just like him! Shrimpy Panicked. Was he an impostor? So he called the other shrimps who said their name was Dark Shrimp. Ha! Thought Shrimpy. He was evil. So he commanded Dark Shrimpy to meet him in the fields!
Warning! Inappropriate words below!
Shrimpy Chronicles: The Dark Brotherhood
Edit
Shrimpy looked upon the fake. Throwing off His diusguise, revealing he was Almost Black, Glued Together and Scratched. Shrimpy squeaked. He leaped up, Attacking extremely fast with a kick, while Dark Shrimpy divided the attack. Shrimpy leapt up, Dissapearing, and then hitting Dark Shrimpy.
Shrimp Wars:The Clone WarsEdit
Shrimpy was injured. He sat there, waiting for it to heal. A Shrimp Sprite has healed him.
Shrimpy Kills Dark Shrimpy
Edit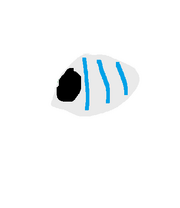 Shrimpy still has the scar from that nasty night. But what about Dark Shrimpy? Did he Make it? YES!
The Death
Edit
Shrimpy quickly found Dark Shrimpy and they fought. Zallotellus yelled in horror. He and Shrimpy it hard. Finally shrimpy unleashed his hidden Power, killing Dark Shrimpy. However, he couldn't control it, and died, giving all of Shrimpia to his son.
Community content is available under
CC-BY-SA
unless otherwise noted.